Table of contents
Flow - drinfo-skip
Description
Triggers an automated selection of information listing from a predefined list of options. Some of these options will provide further search options for online references, some will simply open a single online reference, and some will simply open local quick reference information files.
Variables
Used
The following variables can be passed in and will be processed by the flow.
| Variable | Description |
| --- | --- |
| query * | The name of the information flow to trigger. |
* These are mandatory for triggering this flow.
Created
No variables are created by this flow.
Termination
Flow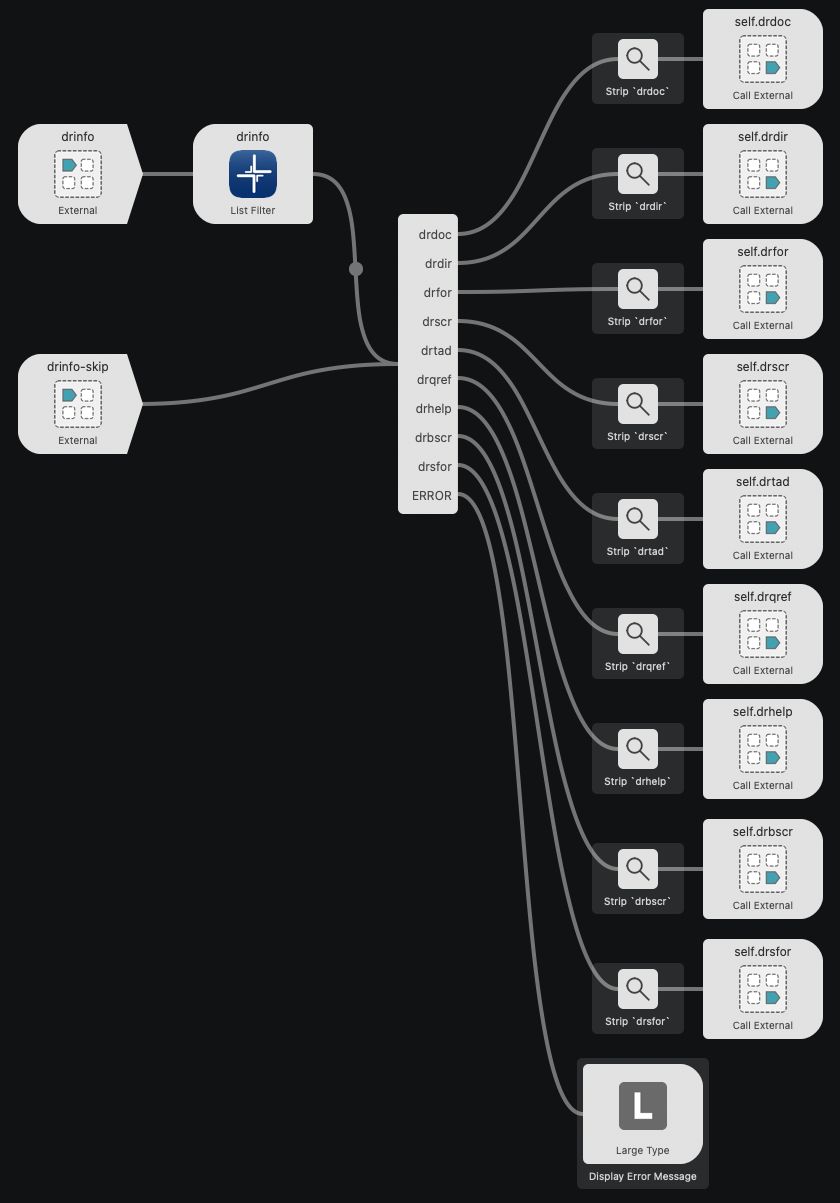 Notes